Meet our Donkeys
Sponsor a Farm Animal
FFAS' shelter animals are in need of loving "parents" to sponsor their monthly feed, shelter, and veterinary care costs. Our Sanctuary animals are available for sponsorship through our Sponsor a Farm Animal Program. By participating in this program, you help provide the necessary support to care for a rescued farm animal and defend all farm animals against cruelty.
To sponsor a farm animal today, choose the type of animal and monthly donation that is right for you then click the associated link to be directed to our donor page. We ask sponsors make a year-long commitment to a shelter animal and make monthly, quarterly, or annual payments. In return, you will receive a sponsorship certificate with a color photograph of your sponsored friend, and other benefits depending on your animal. Private tours to visit sponsored animals can be scheduled during visitor season and otherwise as staffing permits. You may also wish to consider sponsoring a Farm Sanctuary animal for your friends and family as a special gift sponsorship.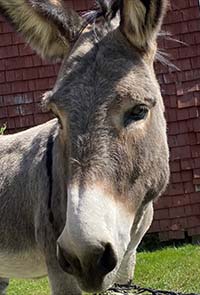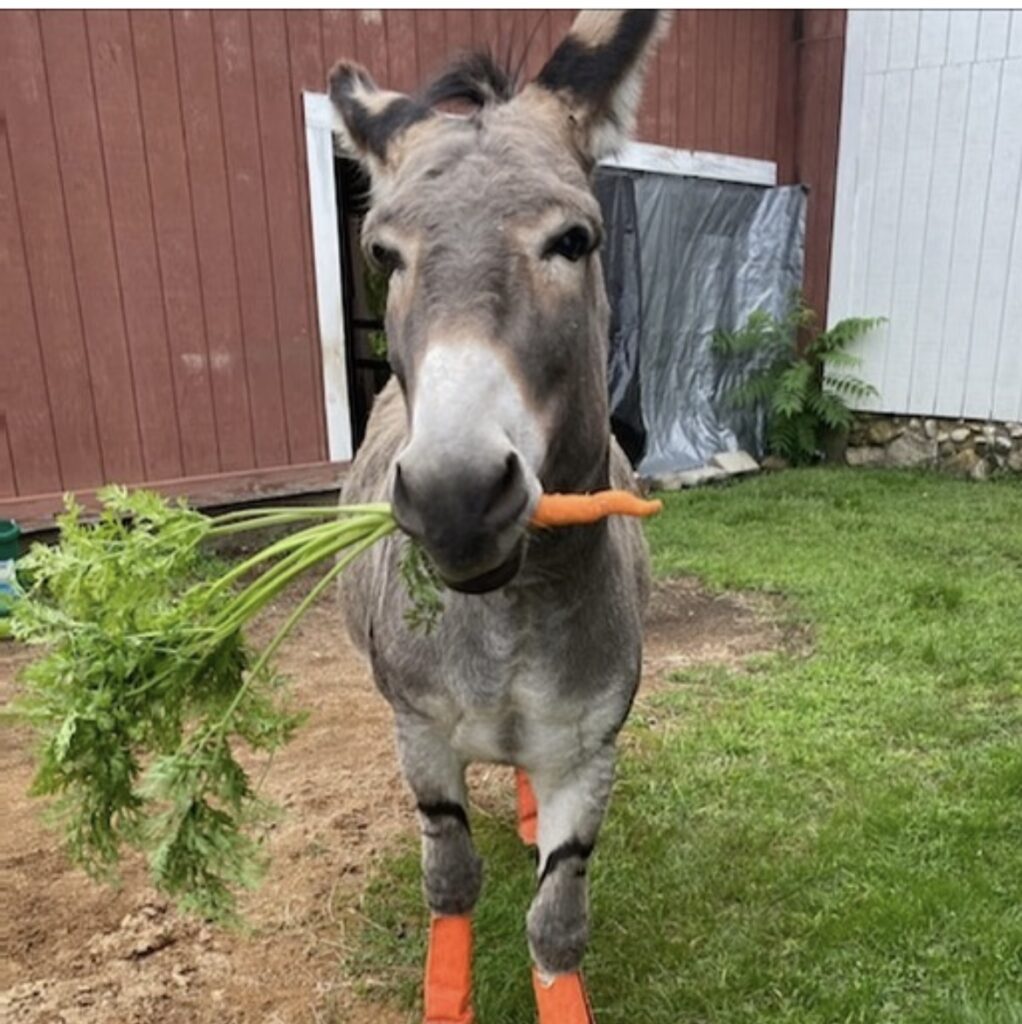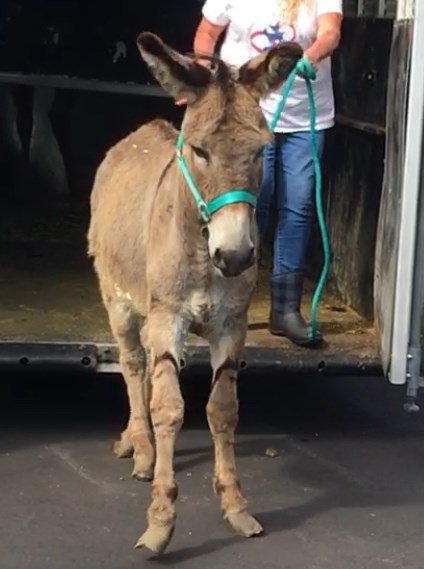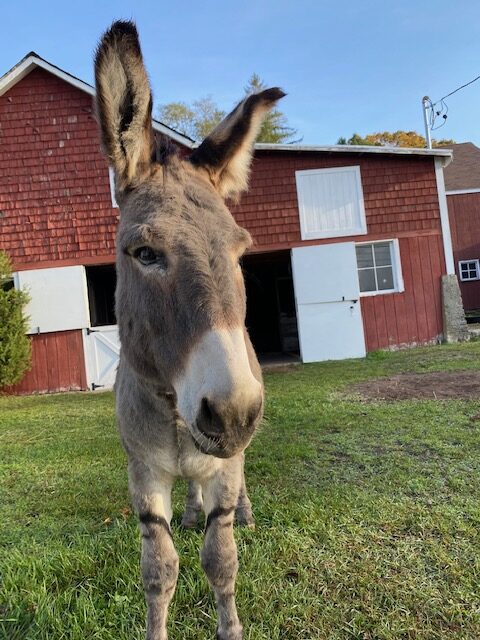 Jack (JD)
JD is a miniature donkey that was in a kill pen in Texas. He was to be loaded onto a transport truck that was heading to a slaughterhouse in Mexico. We raced to raise funding to help get him out of the kill pen with just 12 hours to spare before he would leave.
We then transported him from Texas to New York where is staying at our satellite location with Rico, another donkey we rescued.
Poor JD was severely neglected. He is currently being treated by our vet and our farrier and is doing well now.
After a little while, Rico and JD becam best buddies. See their story HERE.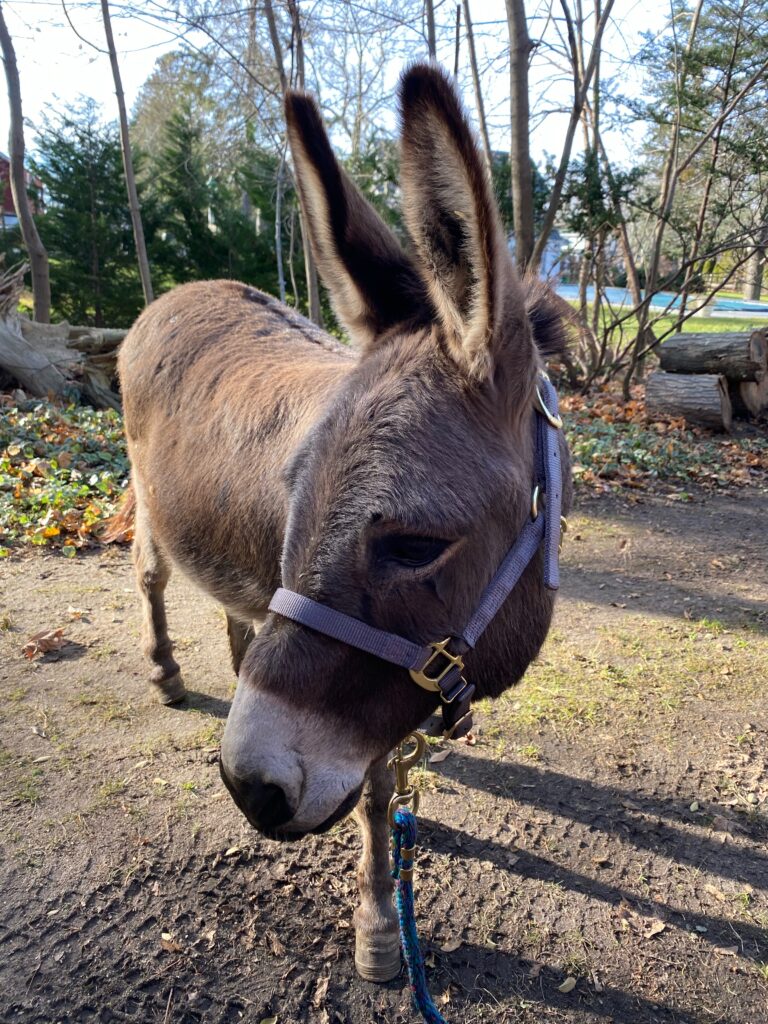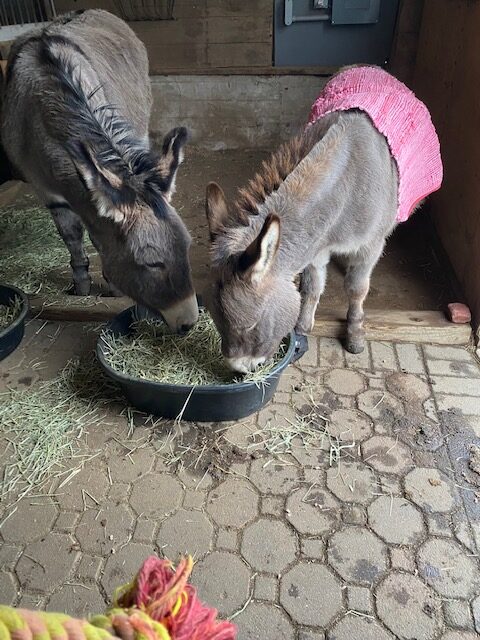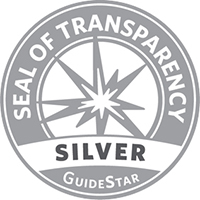 Freedom Farm Animal Sanctuary
757 South Street
Middlebury, CT 06762
(203) 725-5312