The Passion for Animals and their Welfare
. . . a forever home for abused, neglected
​and abandoned farm animals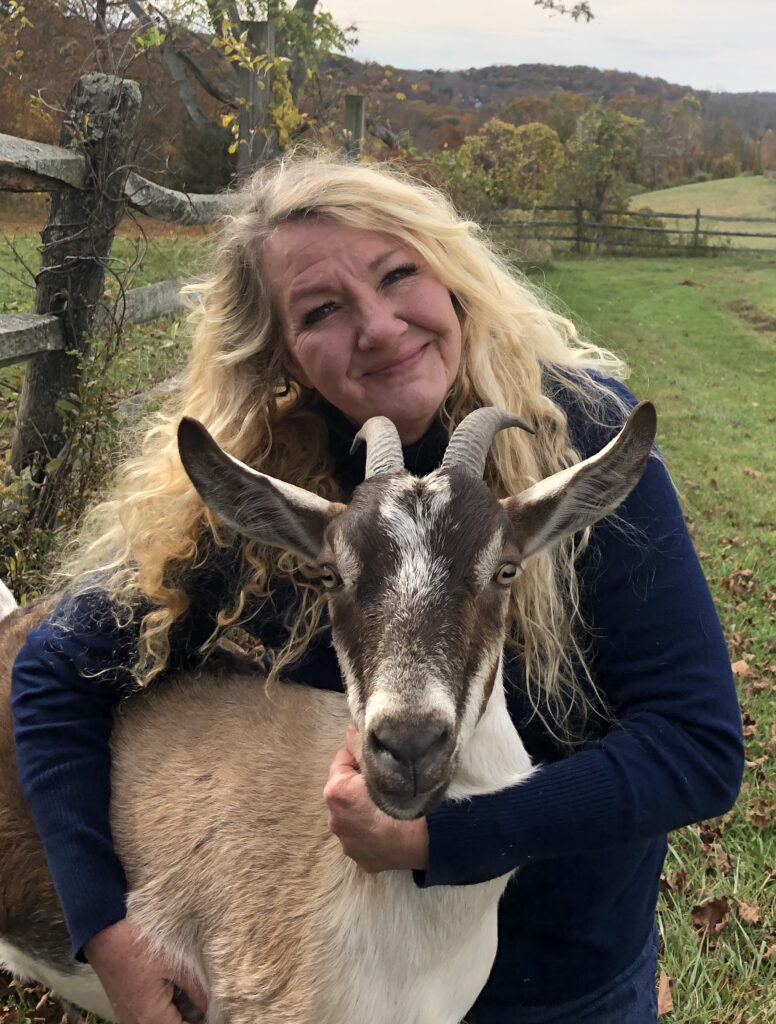 Lisa Miskella
Founder and Executive Director
Lisa Miskella grew up in Stratford, CT. She has always been an animal lover. As a child, Lisa would often bring home stray or injured animals and care for them and beg her parents to keep them. Growing up she had horses, dogs, cats, rabbits and ducks. Lisa is certified in Goat Husbandry, Animal Communication and Animal Rescue and Transport.
In 2012, Lisa was diagnosed with cancer. This was a life altering situation for her. She realized she wanted her life to be meaningful and matter. She wanted to make a difference and knew immediately that she wanted to work with animals. Soon after, she founded Freedom Farm Animal Sanctuary. In October of 2018, the sanctuary rescued its first animals, six goats saved from slaughter.
Lisa also works to show how important the human-animal bond is and how the relationship between people and animals positively influence the health and well-being of both. Her prior experience as a paraprofessional in an elementary school, helps when working with children and teaching compassion for all living creatures with an emphasis on farm animals and environmental stewardship.
Today Lisa is healthy and continues her mission to save farmed animals from abuse, neglect, and abandonment and to provide them a life of sanctuary, free from fear, pain, and suffering. When not in the barns with the animals, Lisa enjoys sharing her time with her four children, Jessica, Kaitlyn, Billy and Abby along with her four grandchildren, Jayden, Madison, Brianna and Kimberlie. We can't forget her two Newfoundlands Lucy and Sampson and two cats Sassy and Polly.
We are honored to be a part of Freedom Farm Animal Sanctuary under the leadership of founder Lisa Miskella. Her deep compassion for animals and her commitment to helping abused animals makes her a true hero.
Thank you for allowing us to support your efforts.
Sincerely,
The Board of Directors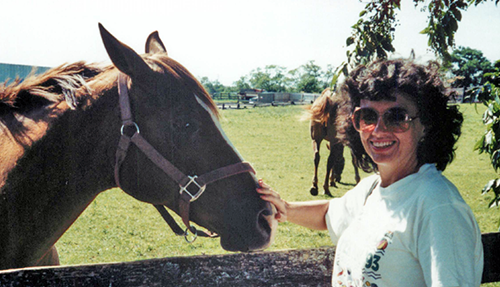 Dahlia Benaroya
President, Co-Treasurer; Website Designer; Newsletter support
Dahlia is a life-long passionate animal lover. As part of her efforts to help animals, Dahlia founded the www.HelpingAbusedAnimals.org website platform to share information for advocacy. Part of her advocacy was also pursued as a Humane Society of U.S. District Leader. 
Dahlia's company is Dahlia Web Designs LLC, where she supports small businesses and non-profits with their website strategies and design. Her clients benefit from her broad experience in the corporate world.
Prior to creating her own company, Dahlia was a director of technology integration at Pfizer Inc. She was responsible for a $16 million yearly budget, supporting technical and business strategies and implementations. Dahlia graduated with an M.S.E. from the University of Pennsylvania. Dahlia enjoys being with her family, reading, playing the piano and drawing/painting.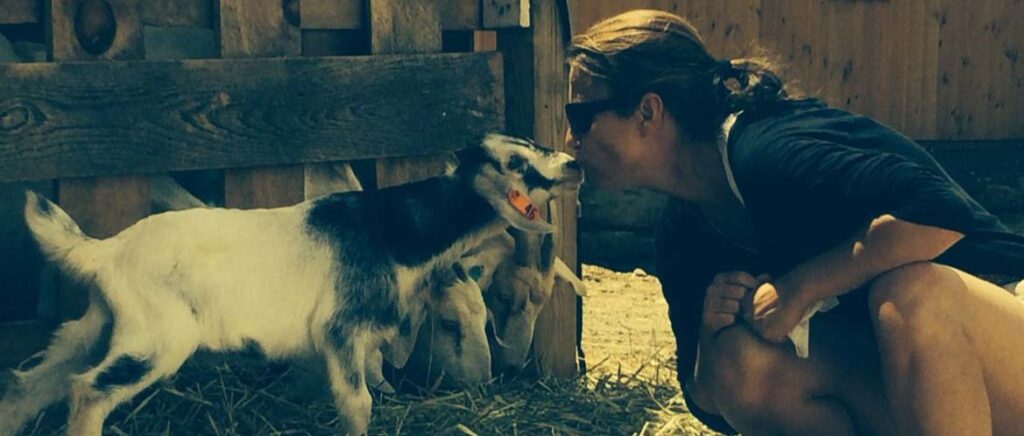 Kathleen Baumann
Treasurer; Boarding and care of Rico and Jack

Kathleen has been an animal lover from a young age and has fostered many animals over the years.   She currently investigates animal cruelty cases as a Humane Investigator with the SCSPCA.  She lives a vegan lifestyle and advocates for sustainable and compassionate food sources.     
She most recently served as CFO for First Look Media in New York City.  First Look houses both the non-profit investigative journalism website The Intercept and film and production company First Look Productions.  Prior to First Look, Kathleen served as SVP, Finance for The Guardian News and Media-US  and Controller for CBS Radio Digital Media.  She also held finance roles at The Walt Disney Company and ABC Local Television Network.
Kathleen received her B.S. from Old Dominion University and MBA from Boston University. She currently lives in NY with her husband, daughter, 2 dogs, 1 cat, many fish and FFAS rescue donkeys Rico and Jack! Read about Rico HERE.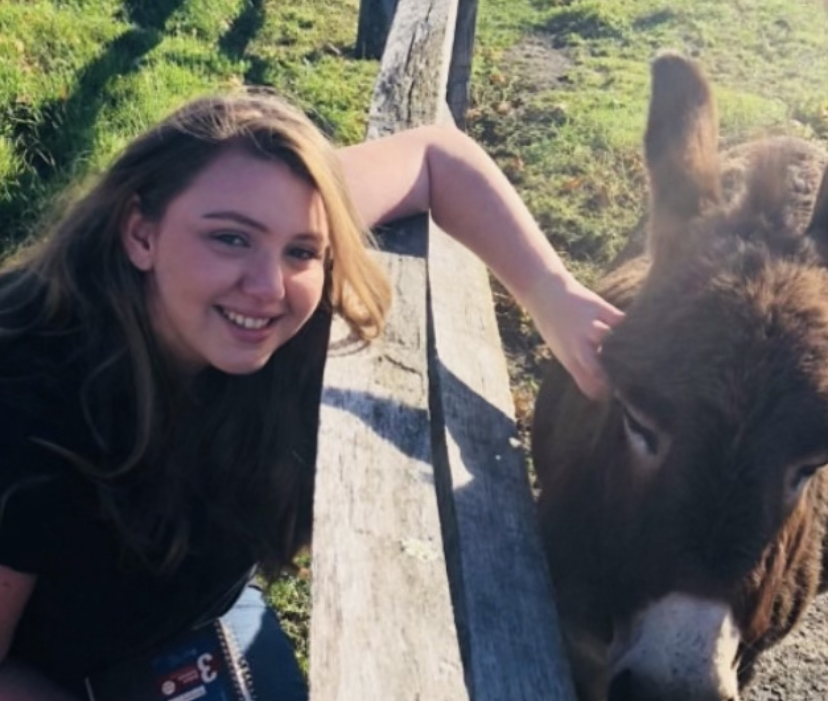 Abagail Miskella
Secretary, Animal Care

Abby studied Child Psychology at Bryant University in Rhode Island. She has been a volunteer at several organizations within her community, including the local dog shelter.
She is curently on the Animal Care team here at the Sanctuary with a focus on the sheep and goats,
Abby has always had an extraordinary love for animals and is a strong believer in that compassion for animals will make for more compassion among people, weaving more empathy, respect, dignity, and love into all our lives.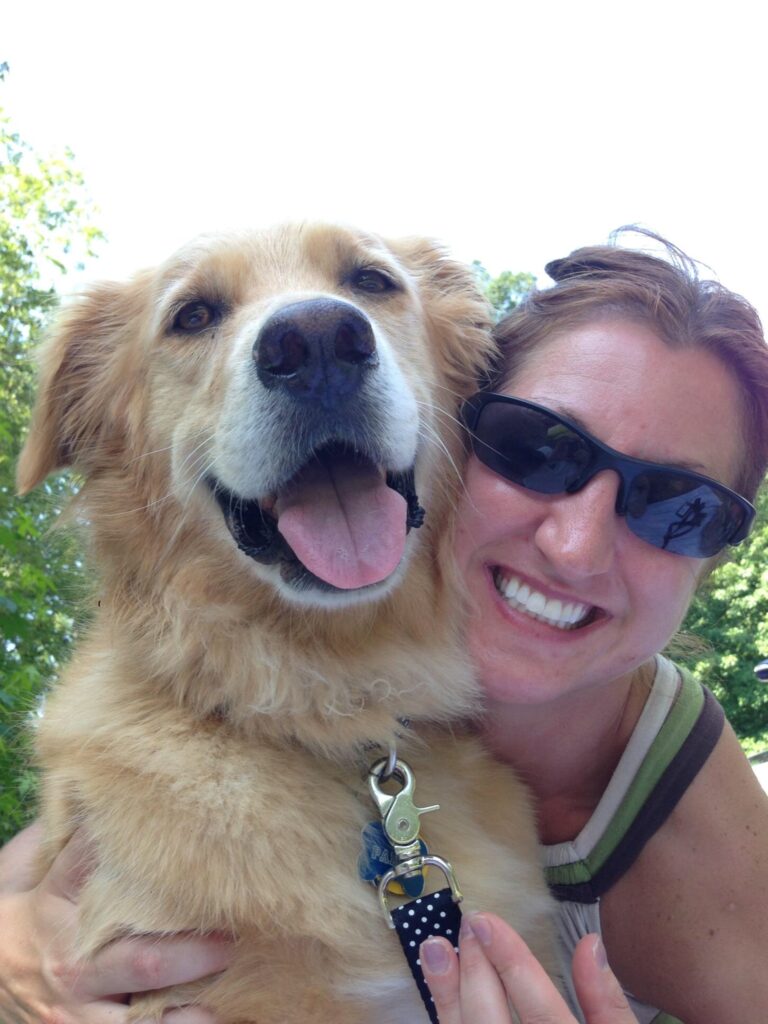 Kristin Young
Kristin has a background in change management and strategy execution, strategic planning, process improvement, training and facilitation,  neuroscience, psychology and business consulting. She brings experience having led diverse size teams supporting DoD, DOT, DOS, and DOC Federal agencies. She is a Managing Consultant with Guidehouse.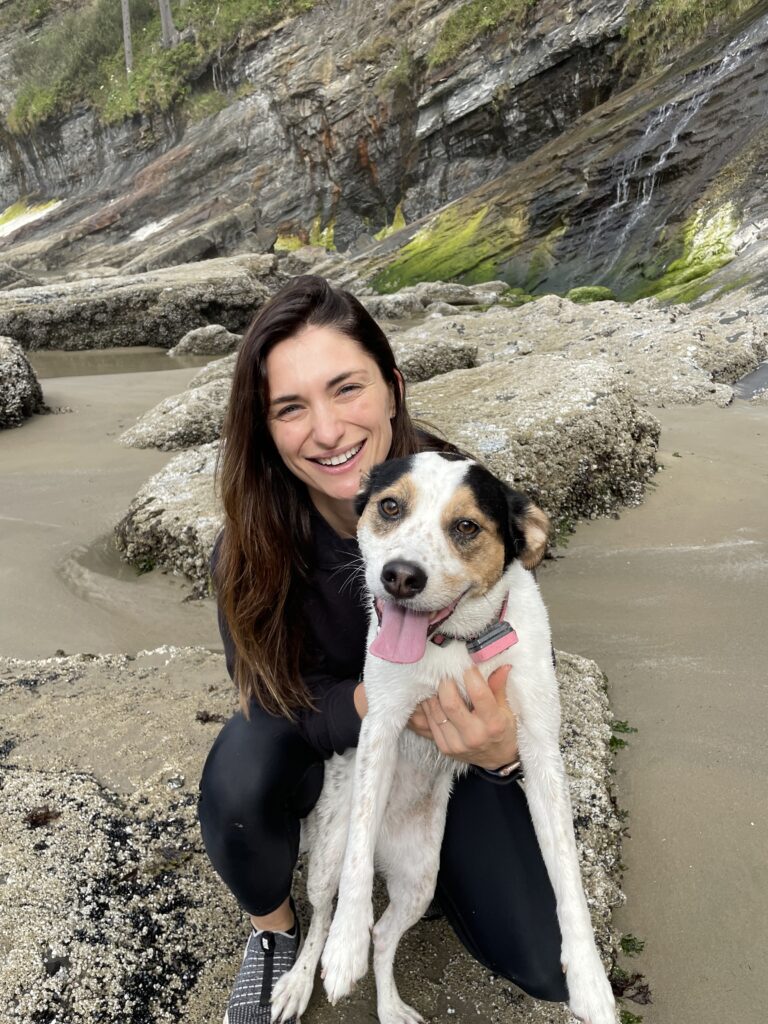 Sydney Babcock
Sydney is a native Oregonian who has had a passion for animals from the start. From working on an elephant orphanage in Sri Lanka to transporting 50 dogs in a van from overcrowded California county shelters to an Oregon no-kill shelter, she been working in the nonprofit and private animal welfare sector for well over a decade. Most recently, Sydney has obtained her Masters Degree in nonprofit Management to focus on strategic management, community resources, and relationship building. She enjoys spending time outdoors with her three rescue dogs, playing soccer, and escape rooms.
Hayley Koetje
Hayley is a graduate of Grand Valley State University and has over 15 years of experience in business development, event management, and community and client engagement. She has worked for non-profits like Growth Works in Plymouth as the Manager for Training & Consulting as well as serving as Vice President of Business Development for a healthcare outsourcing company. Hayley has always been  passionate about animal welfare. She grew up with cats and dogs, and has a 12 year old tabby cat who she adopted in college. She also has a passion for music and education and sits on the board of the Michigan Philharmonic that brings music and music education to people all across Michigan. Hayley  is an Ambassador with the Livonia Chamber of Commerce and Plymouth Chamber of Commerce and Co-Chair of the Planning Committee of the Rotary Club of Plymouth, MI.
Some of our past board members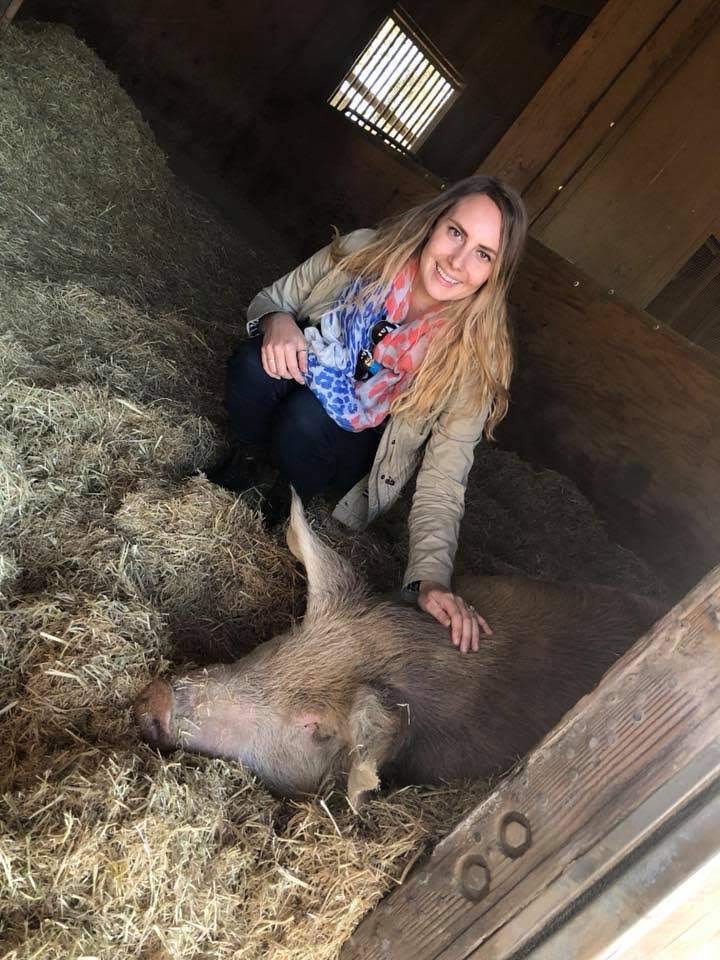 Liz Quick-Corral

Elizabeth Quick-Corral (Liz) is the Interim Executive Director/Director of Development at World Animal Protection US. Liz is responsible for overseeing and generating funds for the lifesaving work they conduct.
Liz has many years of senior development management experience at animal and university organizations.
She has spoken at five national fundraising conferences on a wide variety of topics and techniques. She has nonprofit fundraising experience ranging from digital and direct mail strategy, major and foundation giving, sustaining giving, legacy and bequests, events and strategic management. She is constantly inspired by the many people who chose to entrust their donations to animal causes and is proud to support Freedom Farm Animal Sanctuary and it's mission.
Liz is based in Los Angeles, CA where she lives with her husband and two dogs – Penny and Cocobella. In her free time, you can find Liz drinking coffee and reading a good book.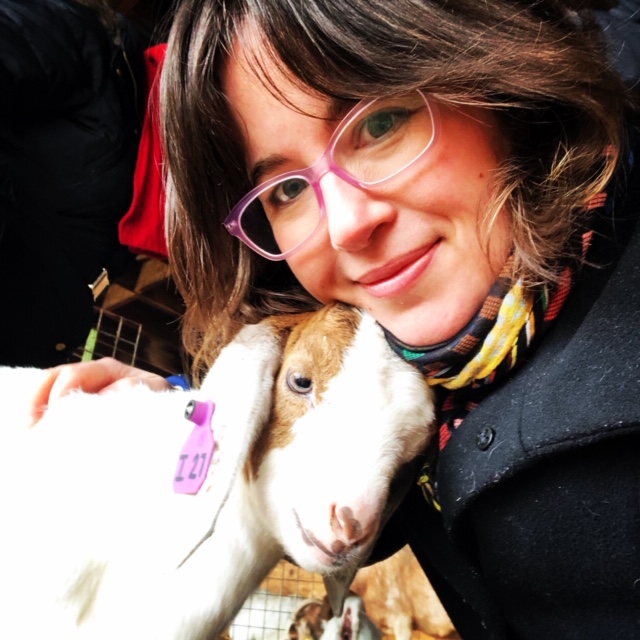 Alicia Meulensteen
For 20 years, Alicia has grown some of the country's largest and most respected nonprofit fundraising programs. After working in relief and reproductive health, from 2008-2018 she led the membership program at the ASPCA where she was instrumental to growing its base of support, monthly giving file, and diversifying fundraising channels. Now working in the advocacy sector, Alicia's focus is on developing fundraising infrastructure, budgeting and reporting, and multi-year strategic planning.
She is a founding member of The Nonprofit Alliance, served on the board of the Direct Marketing Fundraisers Association and the Advisory Council of the ANA Nonprofit Federation, and is a regular speaker at fundraising conferences. Alicia is also the creator and host of the Good Fundraising Podcast, where she shares her conversations with non-profit thought leaders and change-makers about current trends and challenges in fundraising.