Freedom Farm Animal Sanctuary
. . . a forever home for abused, neglected
​and abandoned farm animals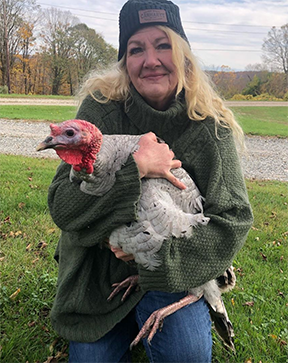 Lisa Miskella
Founder / Executive Director
The Freedom Farm Animal Sanctuary (FFAS) grew out of Lisa Miskella's lifelong passion for rescuing neglected and abused animals and was formalized as a 501(c)(3) nonprofit organization in mid 2018.
FFAS' humble beginnings have grown in recent months, and currently the facility houses more than 60 farm animal rescues that include goats, chickens, donkeys, and rabbits, among others. As well, we are  in the process of developing farm animal outreach programs, school visits, and animal sponsorship opportunities that help us raise awareness on the dire conditions under which some farm animals are raised, as well as the abuse and neglect that many of them face.
With Your Help, We are Making The World a Better Place
Are farmed animals protected…?
Farmed Animals are unprotected by most state criminal anti-cruelty laws and even omitted from the Federal Animal Welfare Act.
This law is rarely enforced, and the USDA claims it does not apply to birds. The Humane Methods of Livestock Slaughter Act is similarly limited.
How many farm animals are killed each year…?
Nearly 54 billion animals have been killed in the United States for food in 2018 alone. Battery caged egg-laying hens live their entire lives in an 8 by 10-inch cage, and the average size of a gestation crate for breeding pigs is just 2 by 6.6 feet.
What is a factory farm?
Compassion in World Farming states that 'Approximately two out of every three farm animals in the world are reared on a factory farm. In the United States about 99 percent are reared on a factory farm.' A factory farm keeps its animals iat higher stocking densities than usual, intended for fast production. This leads to horrific animal abuse. 
The animal cruelty in factory farms statistics are beyond staggering.
Farmed animals — including horses, donkeys, sheep, goats, rabbits, chickens, ducks and cows — are often bred and raised in compromising conditions, often lacking proper shelter and when given shelter, it is in the form of cramped cages or shelter that lacks proper ventilation, heating or cooling. Many are physically altered without anesthesia, force fed, or not provided with reasonable medical interventions when they are sick or injured, among other horrific conditions that are currently commonplace. Unfortunately, many of the laws against animal neglect focus on companion animals like dogs and cats and fail to include farm animals.
The FFAS works specifically to address the gap that allows for abuse and neglect to go unnoticed under the law. FFAS has also realized that the need is much larger than the services available.
— Lisa
With additional funding support, the FFAS will be able to build a facility to care for over one hundred animals each year, each of which will be rescued and given a forever home with food, shelter, and medical care.
RoundUp to Donate

Sign up with the RoundUp App (the #1 "spare change" fundraising tool) to donate the spare change from your credit or debit card purchases, allowing us to rescue more abused and neglected farmed animals.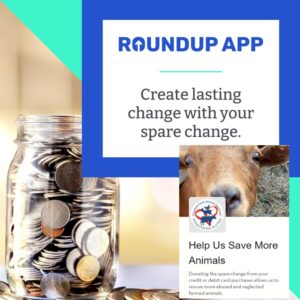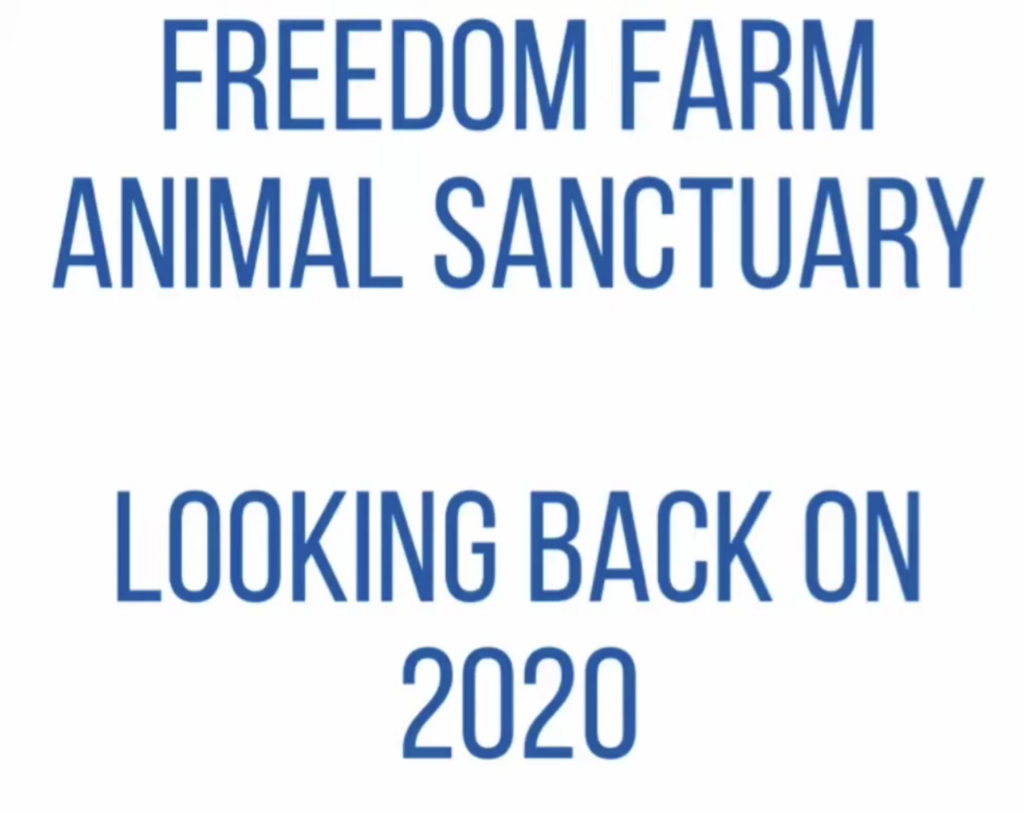 Transport Abused Animals to our Farm
When we are contacted about an animal need, whether it be a case of abuse or neglect, natural disaster or an abandoned animal, we work to get the animal transported to FFAS as quickly as possible. If we cannot provide immediate transport, we will network with other sanctuaries to get the animal to safety immediately.
Bring them back to health
Once the rescue arrives at the Sanctuary, we will do an exam to determine if they need emergency veterinary care. If so, we will contact the veterinarian to come out. They will also be placed in quarantine for thirty days. This assures that if they have a contagious condition or parasites, our current residents will not be exposed. During this time, we will also treat any injuries or illnesses they may have.
We Love and Take Care of them for the Rest of their Lives
Once an animal becomes a resident at FFAS, They will live out the remainder of their life here, free from pain and suffering. They will learn to trust humans; they will feel the gentle touch of a human hand, something many of our residents had never felt until they arrived here. They will feel love.
Raise Public Awareness
It is very important to us that we make an effort to provide compassionate relationships between humans and these sentient beings that are often viewed as "things" or "food". We do this by educational programs, farm tours and special events.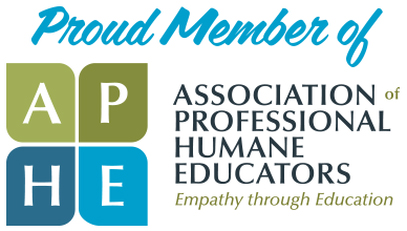 Our mission is to rescue farmed animals who have been neglected, abused, starved, or abandoned by providing them with food, shelter and medical care so that they can live the remainder of their lives free from pain and suffering. We also raise public awareness of the plight of mistreated animals through outreach programs, school visits, and animal sponsorship opportunities. In this way, we demonstrate that providing a permanent, nurturing environment for all agricultural animals is our role as a responsible society that values the sanctity of animal life.
We envision that the animals we rescue will become ambassadors for other farm animals who are victimized by their owners; that our outreach programs in schools, churches and other entities will call attention to the heartless treatment that far too many agricultural animals experience; and that a steady stream of donations and animal sponsorships will ensure that our sanctuary will continue to grow in size, while gaining regional recognition and respect.