Media Coverage About The Farm
FREEDOM FARM ANIMAL SANCTUARY at the Newtown Earth Day Festival April 23, 2022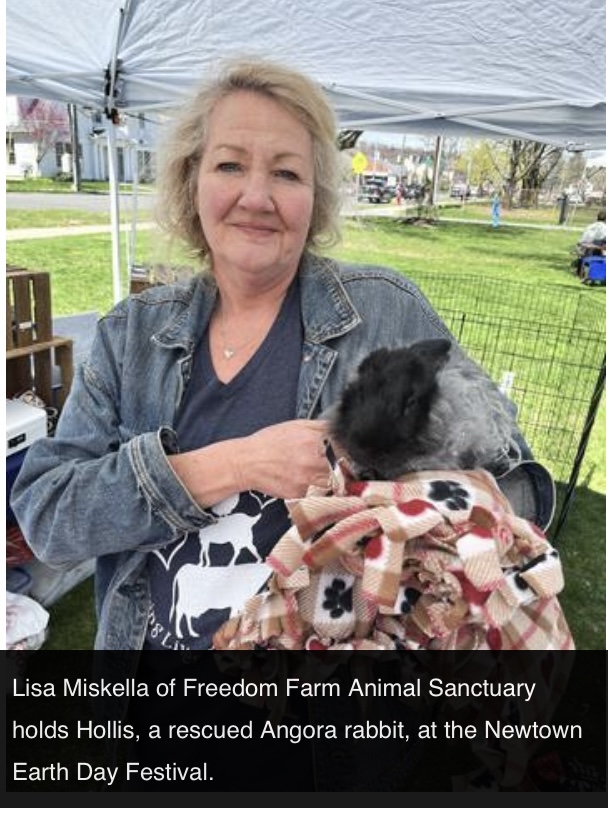 FREEDOM FARM ANIMAL SANCTUARY on WFSB CHANNEL 3 NEWS
​It took a health scare to make her dream a reality, and now Lisa Miskella is quietly saving lives, one at a time.
Watch the News interview with Lisa as she explains how Freedom Farm Animal Sanctuary came to be.
Freedom Farm Animal Sanctuary Needs Your Help
A sanctuary like FFAS helps rescued animals heal and live a healthy life without the emotional and physical trauma of changing environments and changes in diet and care. Moreover, keeping in mind the physical damage caused in most cases of abuse and neglect, these animals need tailored caregiving for long periods of time with supervised medic.
Animal Sanctuary Owner, Lisa Miskella is Quietly Saving Lives….. One At A Time
​Goldie is a beautiful and mild mannered goat that was rescued from a slaughter auction. Lisa Miskella remembers the day at this particular auction quite well. "There were hundreds of goats and sheep packed into a corral with no place to move around. I knew that I only had the space to adopt one or two from the group. I noticed Goldie looking at me and watching me walk around the room.
Stratford Native Lisa Miskella Gives Farm Animals A Home At Sanctuary
A lover of animals, Lisa Miskella, a Stratford native, had planned to be a veterinarian, but as often happens, life had other ideas. After a cancer diagnosis in 2012 and a year of surgeries and recovery, Miskella who had raised a family and ran home-based businesses like candle making and party design, decided it was time to go for her dream and created the Freedom Farm Animal Sanctuary.