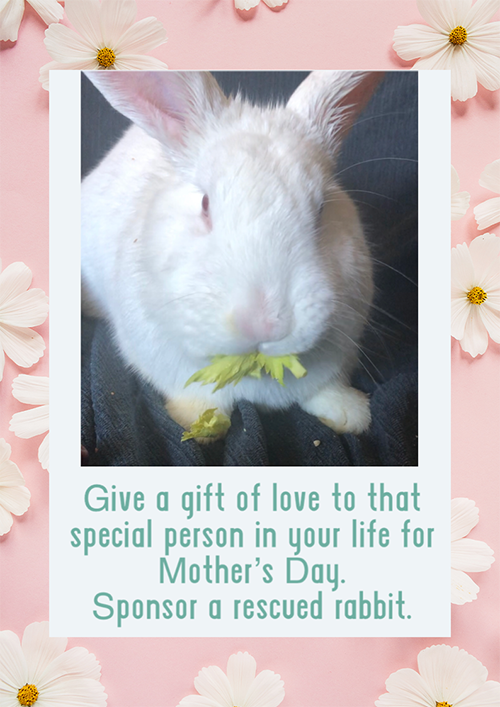 Sponsor a Rabbit for Mother's Day
When you sponsor a rabbit at Freedom Farm Animal Sanctuary, you are supporting the lifelong happiness and care of the rabbit. This special Mother's Day sponsorship will help toward the cost of veterinary expenses, medication food and shelter.  For that, we are profoundly grateful.
For $35, you can send a sponsorship e-card to yourself or someone you love.
The sponsorship recipient will receive an e-card with the rabbit's photo and story.
E-cards will be sent on Sunday May 9th between 10am and 2pm EST.
To receive the eCard on time, please submit your sponsorship by May 8th.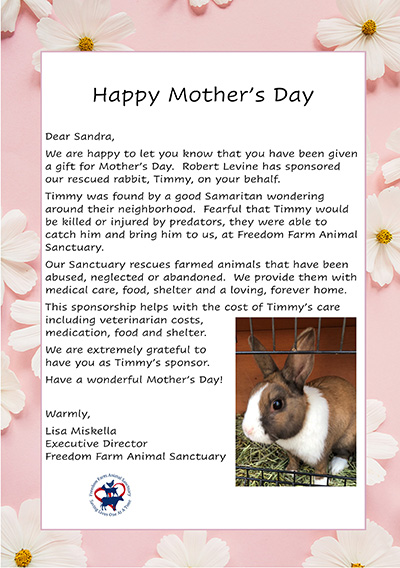 Who are you sending your eCard to?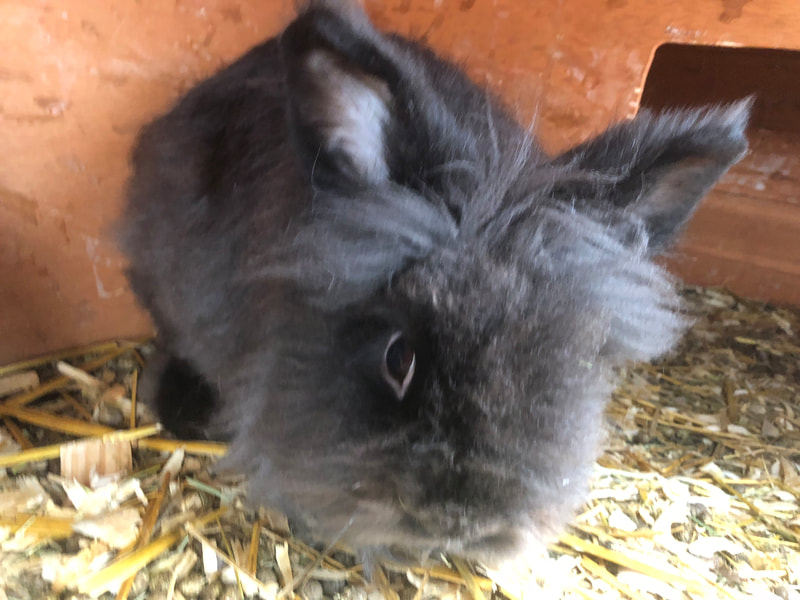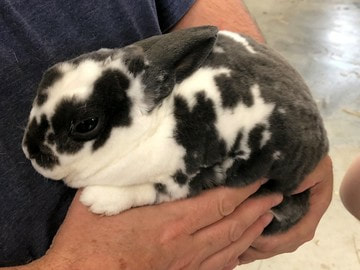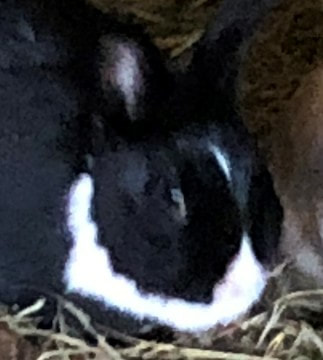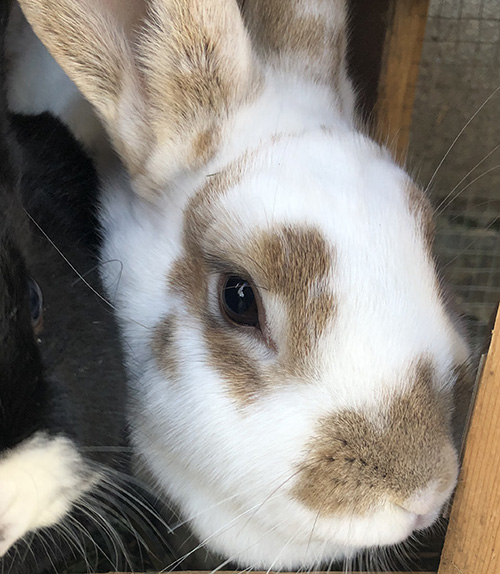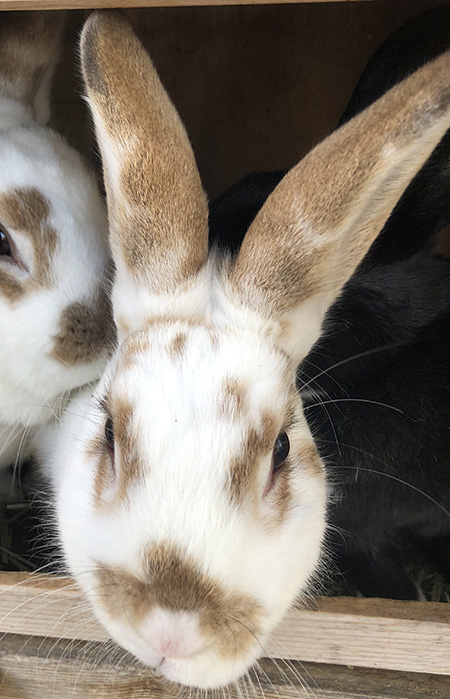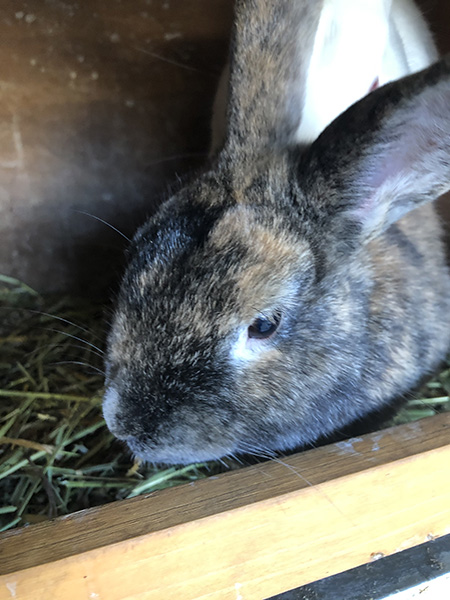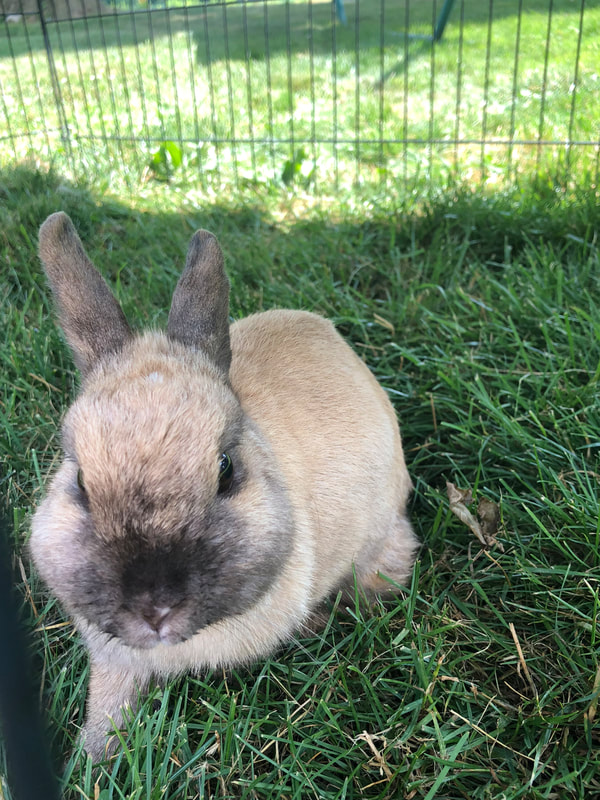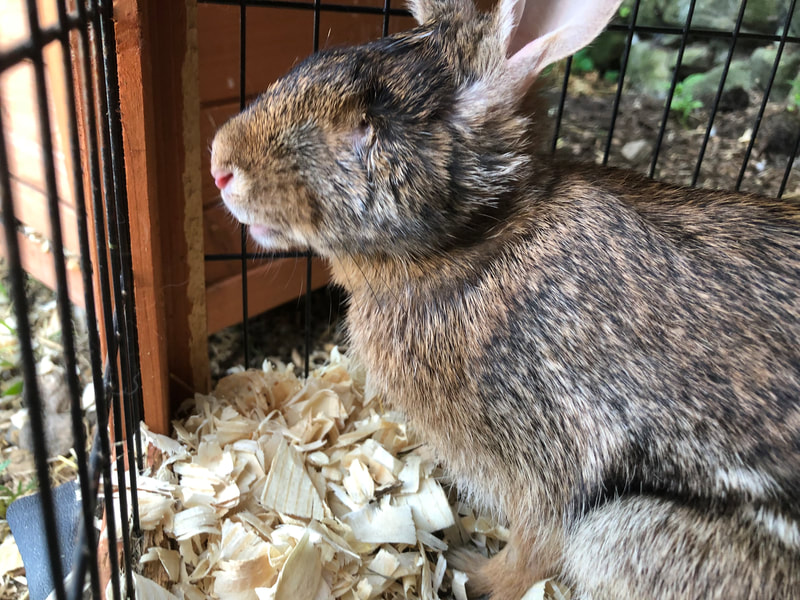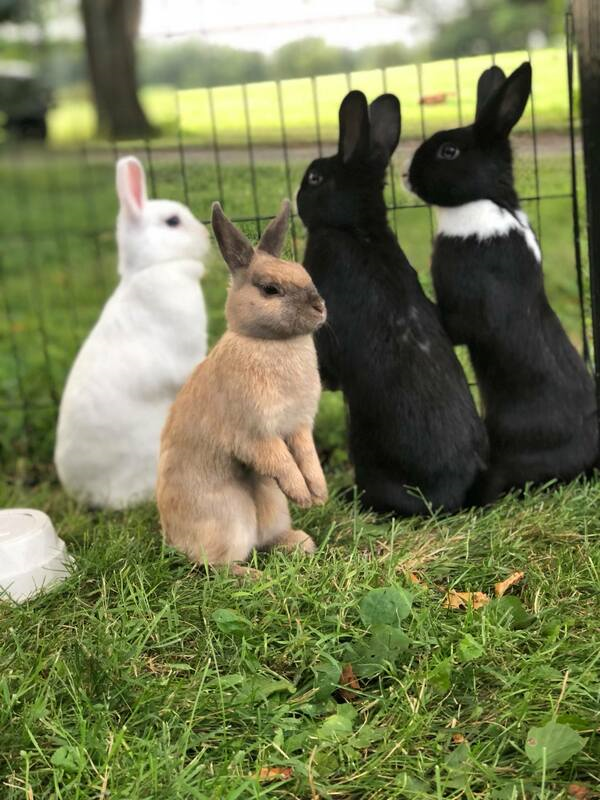 Cutie, Oakley,
Lulu & Porketta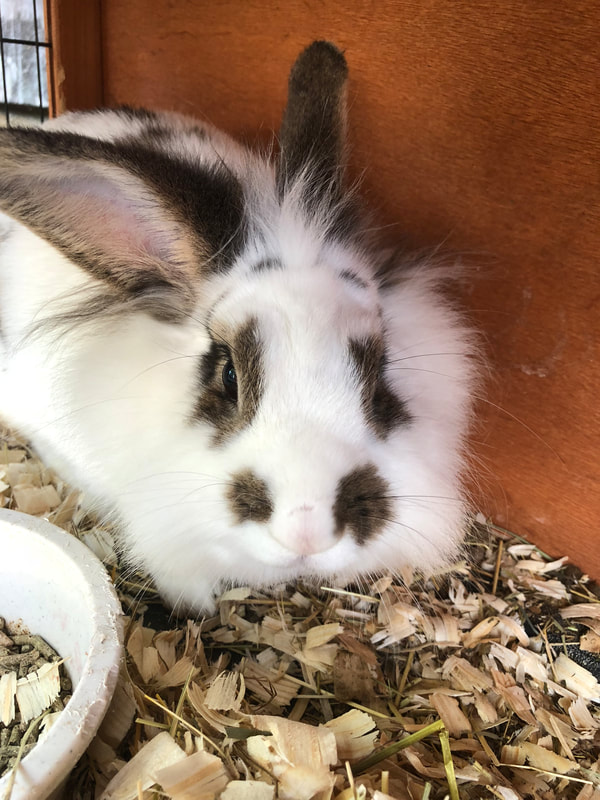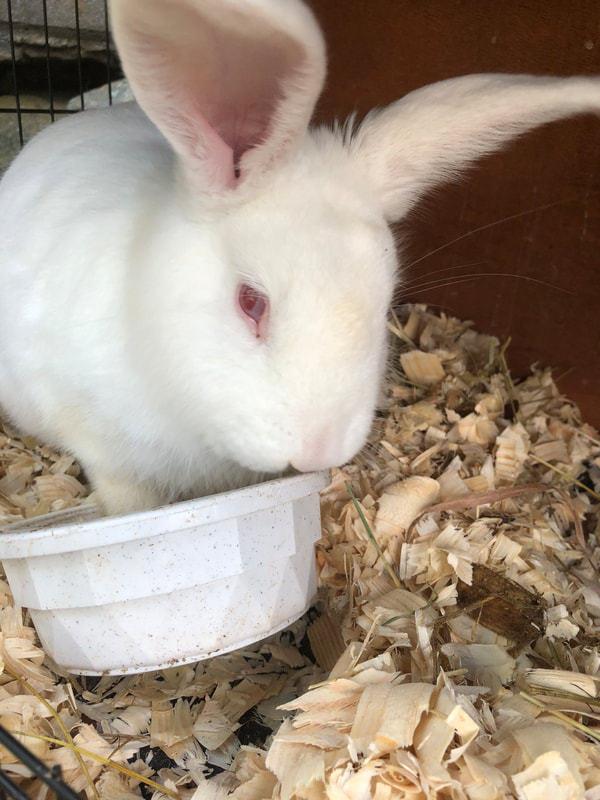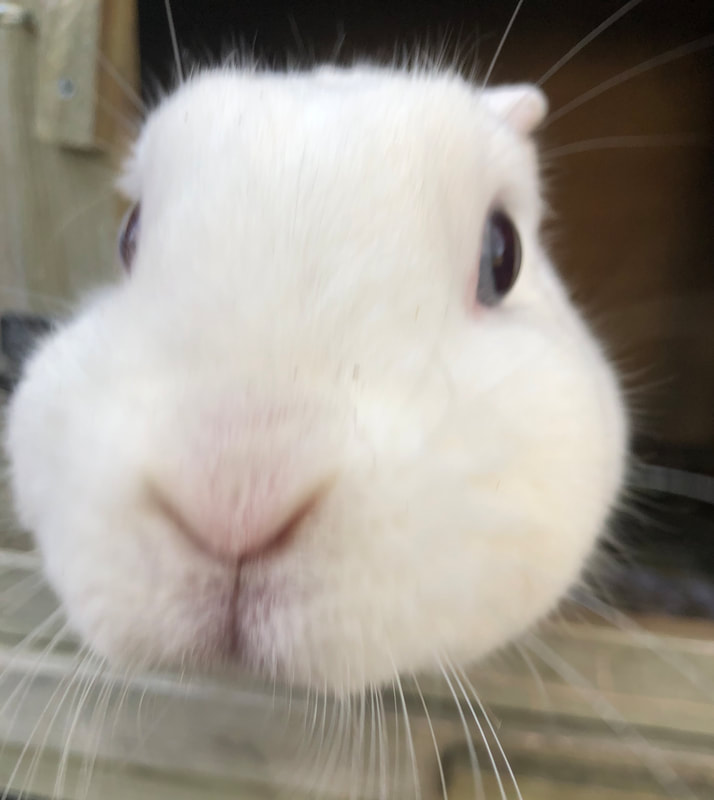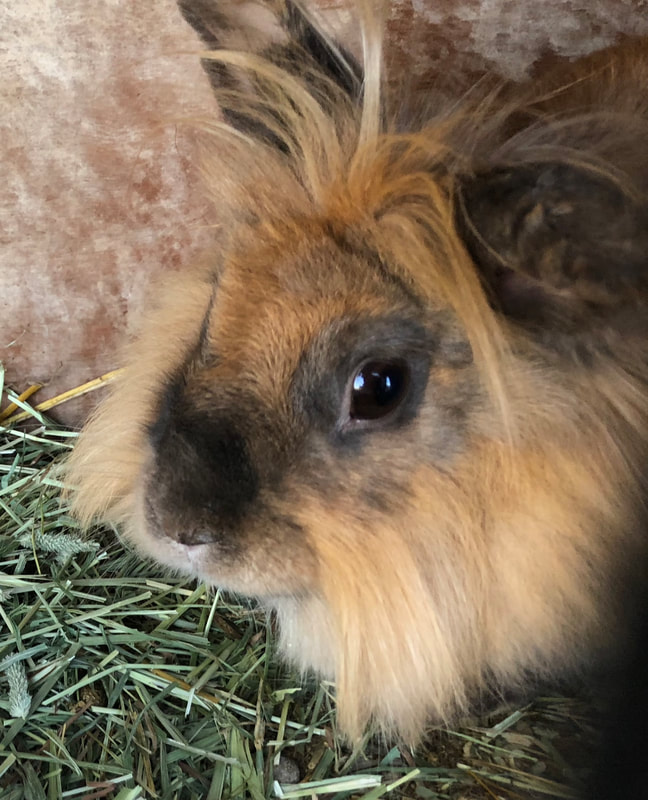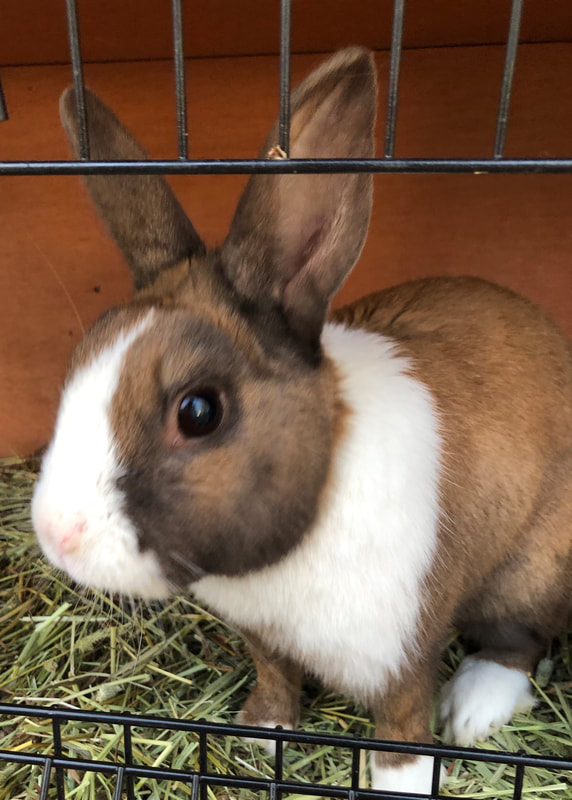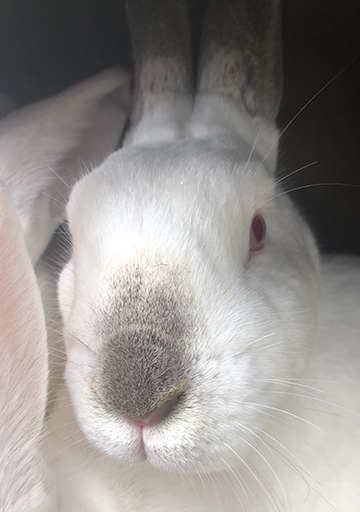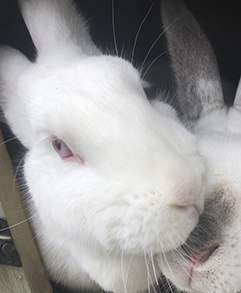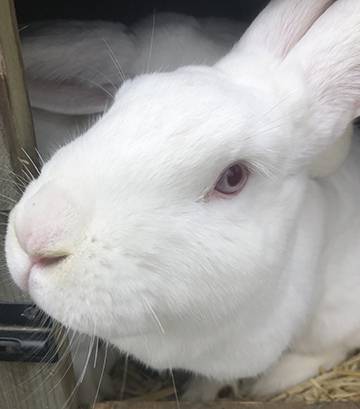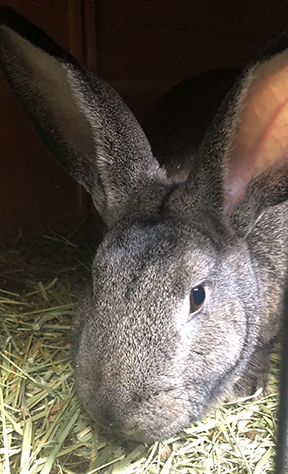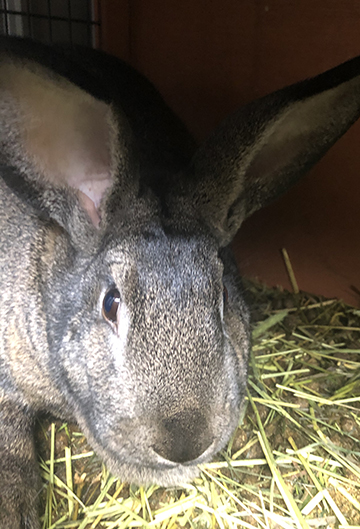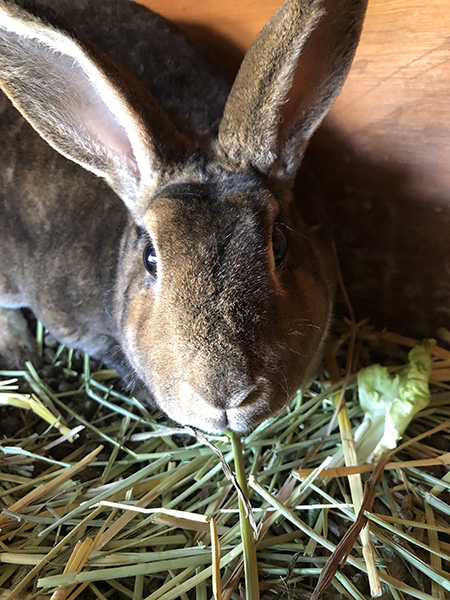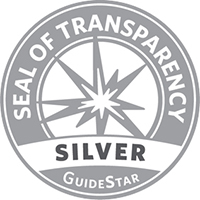 Freedom Farm Animal Sanctuary
757 South Street
Middlebury, CT 06762
(203) 725-5312