Please help our Lucy Walk Again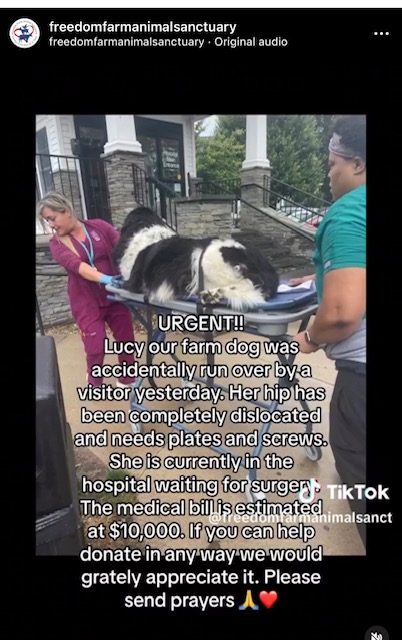 URGENT

We have very sad news.
Our beloved Lucy, a cherished member of our Sanctuary, was tragically involved in an accident yesterday.
She has been rushed to the hospital and requires an urgent surgery that will cost from $7700, possibly up to $10,000 to repair her pelvis and hip. Our hearts ache for her as she lies there in pain, unable to walk. Lucy holds a special place in our Sanctuary, and each morning, she warmly greets every animal with her contagious wagging tail.
The love and joy she brings to all of us is immeasurable. We cannot bear the thought of Lucy losing her ability to walk.
We implore you to please consider making a donation towards her life-saving surgery. Your generous contribution will go directly towards restoring Lucy's mobility and giving her a chance to live a normal, pain-free life once again.
You can help make a difference and bring hope to our dear Lucy. Donate now to help us bring her back on her feet.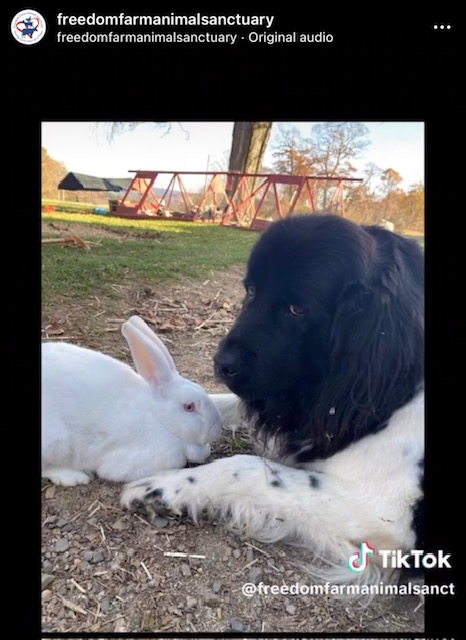 Lucy warmly embraces all of our rescues, and they, in turn, shower her with adoration, just as we do.